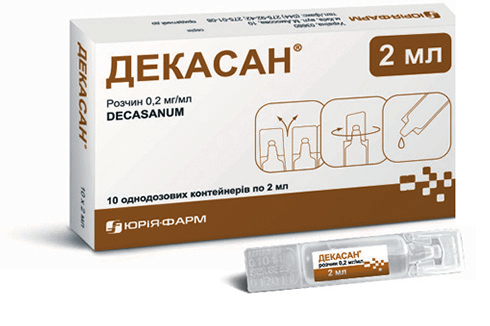 A unique inhaled antiseptic agent
Specially designed for nebulizer therapy!
Deсasan® – IN ANY COLD!
Dosage form: single-dose containers, 2 mL each, 10 pcs in a package.
Deсasan® nebulas – contain 0.02% decametoxine solution for inhalation. It has potent antibacterial, antiviral and antifungal properties. In addition, it exerts antispasmodic (relaxing), anti-inflammatory and desensitizing effects. The product potentiates the action of antibacterial drugs. It has no toxic effects on the human body. An indispensable component of combined treatment of infectious respiratory diseases in patients of different age groups.
R

ational

treatment of cold
| | | |
| --- | --- | --- |
| Viruses | Deсasan® action time | Virucidal activity |
| Influenza А (H1N1) | 5 min | +++ |
| Influenza А (H3N2) | 5 min | +++ |
| Vesicular Stomatitis Virus (Indiana Strain) | 5 min | +++ |
A broad spectrum of activity against bacteria, viruses, fungi
Deсasan® acts ONLY on the microbial cell wall, without affecting human cells.
Decametoxine is a superficially active substance (SAS), which exerts its action by disrupting the cellular wall integrity.
Microbial cell wall consists of short chains of lipid, which are quickly destroyed when exposed to DECASAN®. Human cells have a completely different structure, therefore, they remain intact when exposed to decametoxine.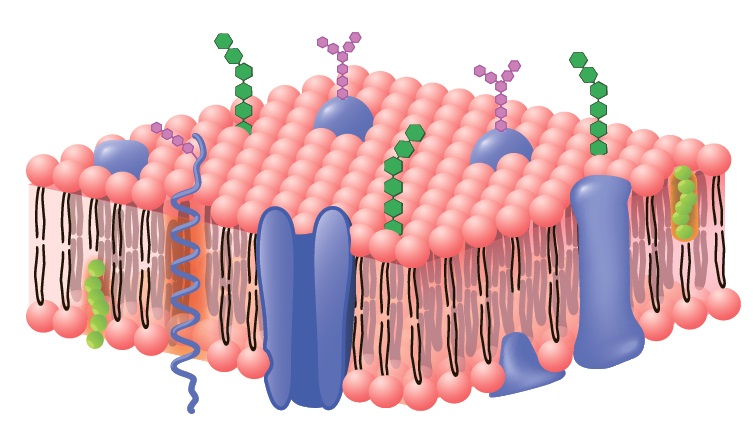 DECASAN® is known for:
a pronounced bactericidal, fungicidal, antiviral, sporicidal action, while it never causes microbial resistance to itself;
an anti-inflammatory effect;
a desensitizing effect;
potentiates the action of antibiotic drugs;
it does not cause irritation of the mucous membrane;
Non-toxic;
Non-antibiotic.
Video advertising of Deсasan®, an inhaled antiseptic agent for any cold